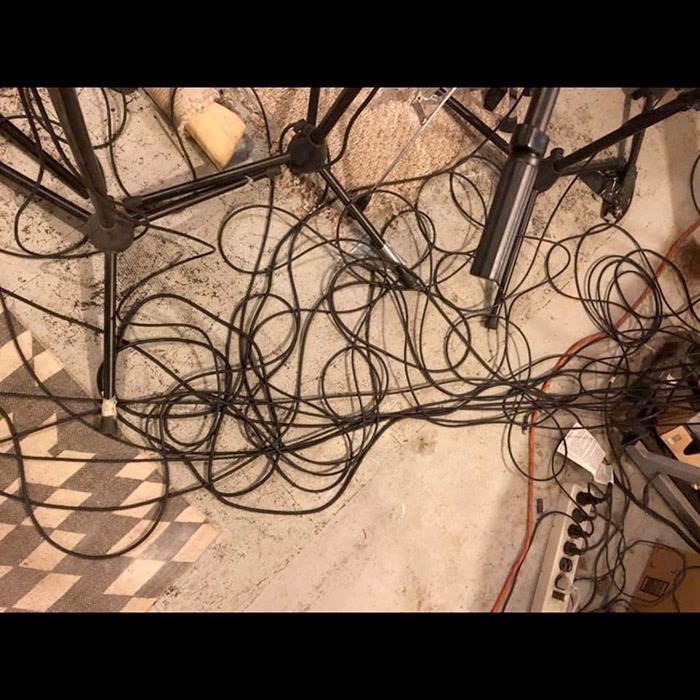 Having just released their debut six-song demo about a month ago, New Bedford, MA outfit Wire Lines consists of a prolific lineup that boasts past involvement with acts such as Intent to Injure, Daltonic, Gaskill, Some Kind of Hate, The Hidden, and several others. That being said, the result of their approach actually reminds me quite a bit of Bear vs. Shark had they been less "arty," slightly more straightforward, and lyrically meaningful.
Running less than 15 minutes in total, I definitely appreciate the fact that the material can't be easily tagged into any clean-cut genre. "It May be Poison" and "Volume" provide strong baseline examples of the group's core approach—an energetic fusion of angular indie with a dissonant post-hardcore sensibility—but then "Songs of Your Idiot Fathers" is slower and more spacious right back-to-back with "My Great Escape," which stands apart as a faster-paced burst of traditionally-influenced hardcore.
The top-shelf standouts for me, however, come via the amazing chorus of "Leaves" and the killer blend of hectic vocals with an undercurrent of melody in "Thorns"—the two most memorable cuts, for sure. Dare I say, one could argue a smidge of hard-edged pop-punk or emo buried in there from time to time, too.
Solid all around. Good production, quality lyrics that leave a little room for interpretation, etc. The more I listen to this, the more enthusiastic I'm becoming. Yeah, this is pretty fuckin' great. I hope to hear more from Wire Lines in the not-too-distant future...
Get It