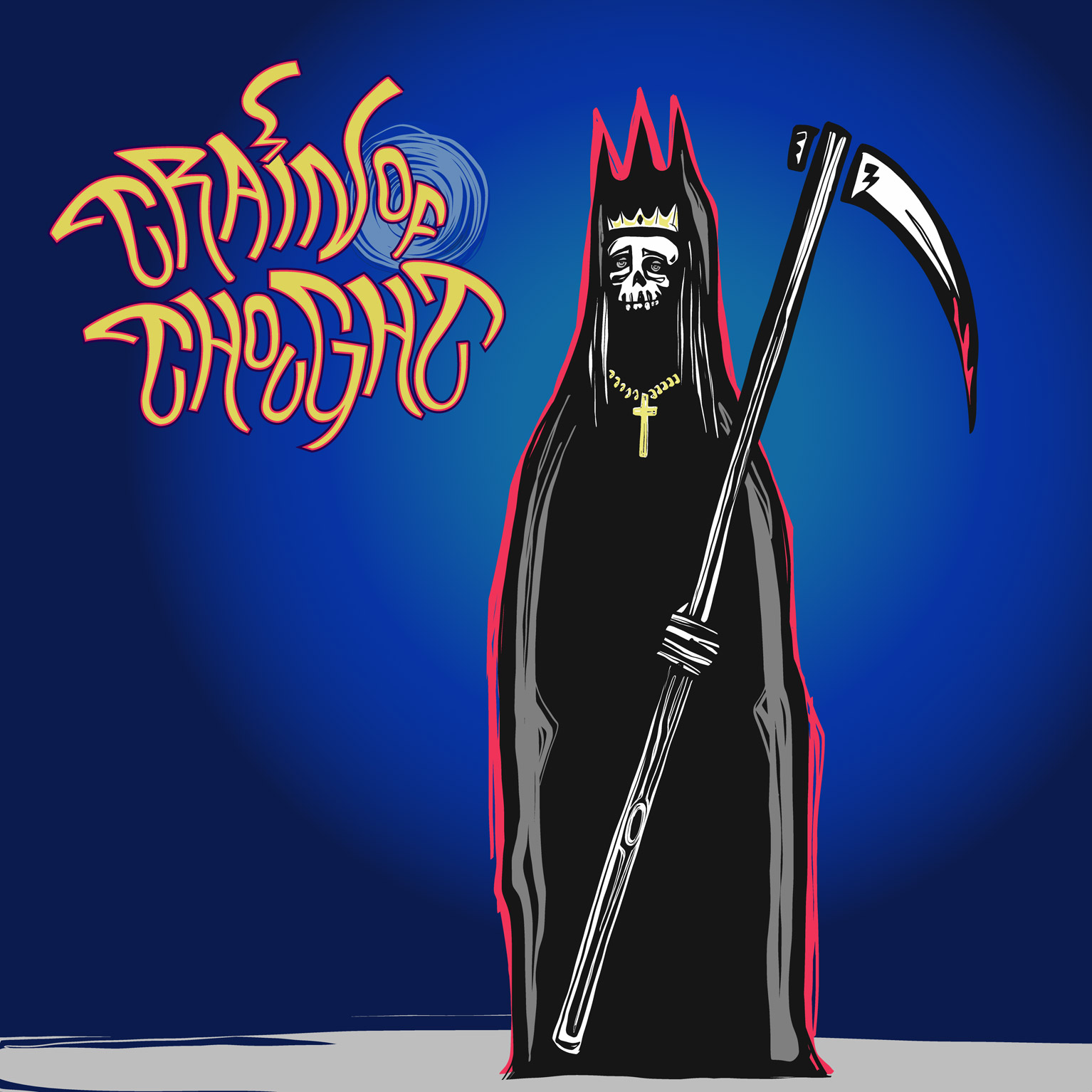 It's been over two years since my last "NJHC Obscurities" post, which is rather shameful, but... it's quite simple to make up for that now, because one of my all-time favorite bands, Train of Thought, just recently slipped their recordings out onto streaming services under the name of Discovering Another Horizon! I last wrote about the group waaay back in 2006 when I got my hands on their extremely rare discography CD, Bliss—though they've been casually mentioned many times since then due to the fact that I'll blindly follow anything that anyone in this band has ever been involved with sans hesitation.
I first encountered Train of Thought through the East Coast Assault II compilation back in 1997/1998, which was an incredibly important collection for me. A few little-known acts therein truly captured my interest, chief amongst them Train of Thought's three impeccable contributions tucked away toward the end of disc two. This was one of the first truly underground bands that I totally lost my mind over and went in search of any tiny shred of information I could find. I lucked out and scored a copy of their demo cassette on eBay a few years later, and have been yelling and screaming about their music—and several associated projects—on the internet ever since in a near-desperate attempt to wake others up to how fuckin' brilliant this music is.
Should you remain unaware, Train of Thought emerged in 1995 when former members of "beatdown" hardcore pioneers Bulldoze—Puda (who switched from bass to vocals), Zack Thorne and Mike Milewski (guitars), and Chris Golas (drums)—added bassist Larry Chiswick and set out to explore an innovative form of introspective metallic hardcore that was years ahead of its time in combining soaring vocals and melody with dense heaviness and hard-hitting grooves.
Despite a wealth of potential, the band's short-lived run resulted in just seven songs over the course of two years—a four-song demo in 1995 (laid down with Eric Rachel and Steve Evetts at Trax East), followed by standout contributions to classic compilations such as East Coast Assault II and The Harder They Come in 1997. Train of Thought's technical musicianship and diverse songwriting chops set the foundation for the sound that several members would eventually continue to explore with Agents of Man. Portions of the lineup would later resurface in other acts such as All Parallels, Homicidal, Truth and Rights, etc.
At least to me, "Scars (Left to Remind)" is the pinnacle of representing Train of Thought's diversity—those crushing Bulldoze-styled breaks contrasted by damn-near syrupy melodicism—I mean, if you can't get down with those sleek bass runs and vocal harmonies... get the fuck outta here!
Discovering Another Horizon is streaming through Spotify, Apple Music, YouTube, and a few other services, too. I'm not sure if Bandcamp is in the works or not, but if you'd rather purchase mp3s, you can hit up Amazon.
Digital distribution on this material is running through Ruins Records, which also recently Spotified the Bulldoze demo and The Game Ain't the Same, by another of my all-time favorites—and NJHC obscurity—the almighty Elements DEC. More on that next month, though, with a massive interview surrounding the history of the band to coincide with their Hesitation is the Enemy demo also getting the streaming treatment...