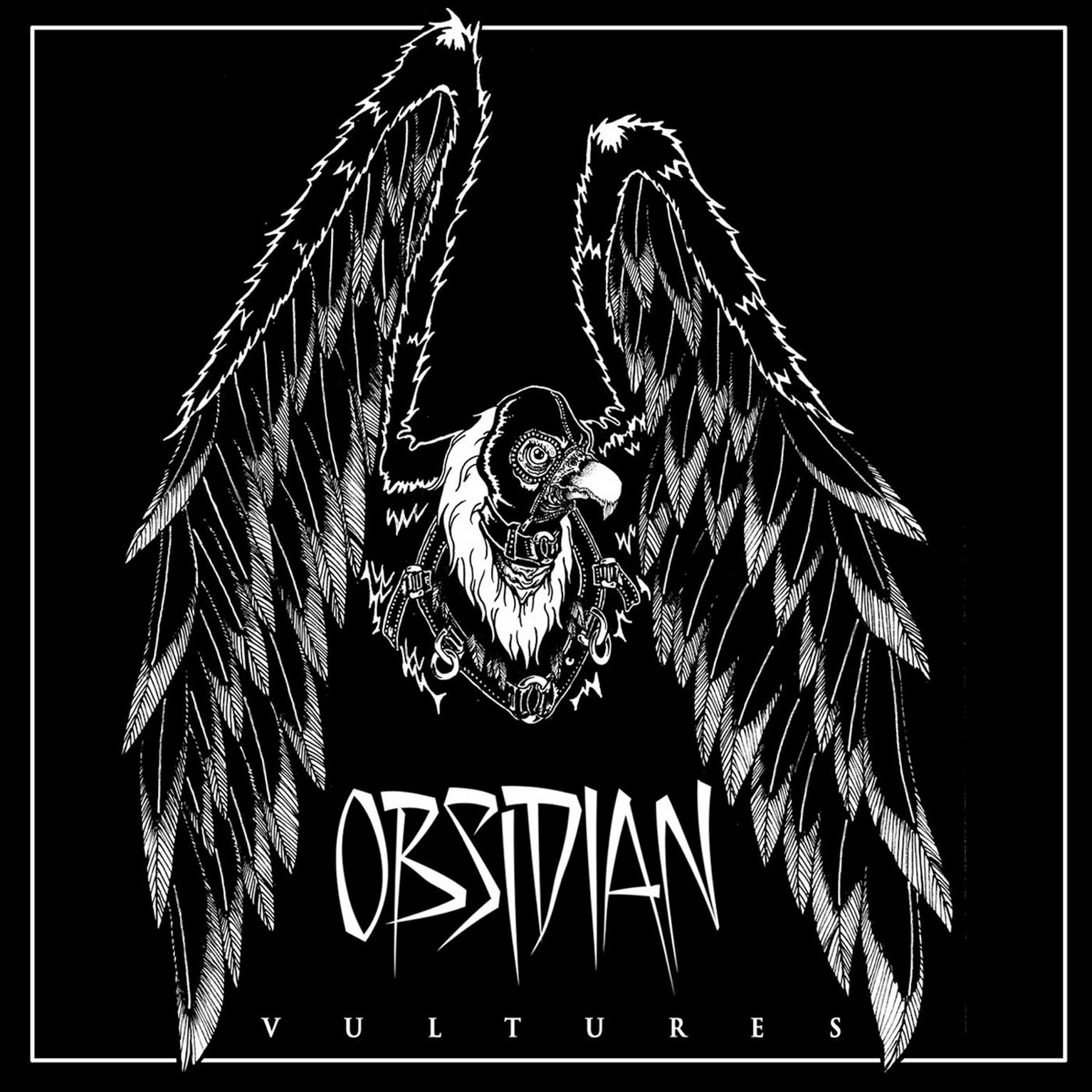 Floridian four-piece Obsidian released Vultures digitally in late-2020, but it looks like it got the vinyl treatment sometime last year as the debut release from Tequesta Records. I didn't entirely know what to expect from this EP, but right away there's an undeniable gothic "deathrock" type of aesthetic oozing from the energetic title track. This is not a niche that I'm terribly familiar with, but one that I have become increasingly interested in over the years as I've explored more and more music that I completely missed out on during my youth. There's a certain "dated" vibe to these compositions, and I mean that as a compliment—like, if you were watching a B-movie from 1983 and there was a scene where the lead character walked into some seedy club that called for creepy goth-punks to be performing on stage, Obsidian could totally be that band.
I'm not usually a fan of keyboards being a central instrument, but it's interesting the way that keys and guitars work so closely together herein. There's almost constant interplay between the two, and come to think of it, all of the instruments—even the drums—are really weaving independent elements together into the whole to form each song. The vocals are dramatic without being over-the-top; of course that patented murky bass tone; semi-metallic guitar melodies in the form of persistently winding lead lines; lots of rolling, tom-centric percussion; etc.
Closer, "Night Director," is another of my favorites, striking a slightly more somber tone with its hypnotic arpeggiated chords and squealing bends against sustained keyboard drones and an almost narrative vocal approach.
The 10" is pressed on thick blood red vinyl inside of a screenprinted sleeve—metallic silver ink on matte black paper, hand-numbered out of 500 copies—and there's a one-sided black and white insert with credits and an alternate variation of the cover art.
I haven't had a chance to check out Obsidian's prior two EPs yet, but Vultures is quite a solid offering that does a great job of capturing a classic atmosphere. This material should certainly appeal to any fan of the genre's classic staples who might be looking for something new...
Get It