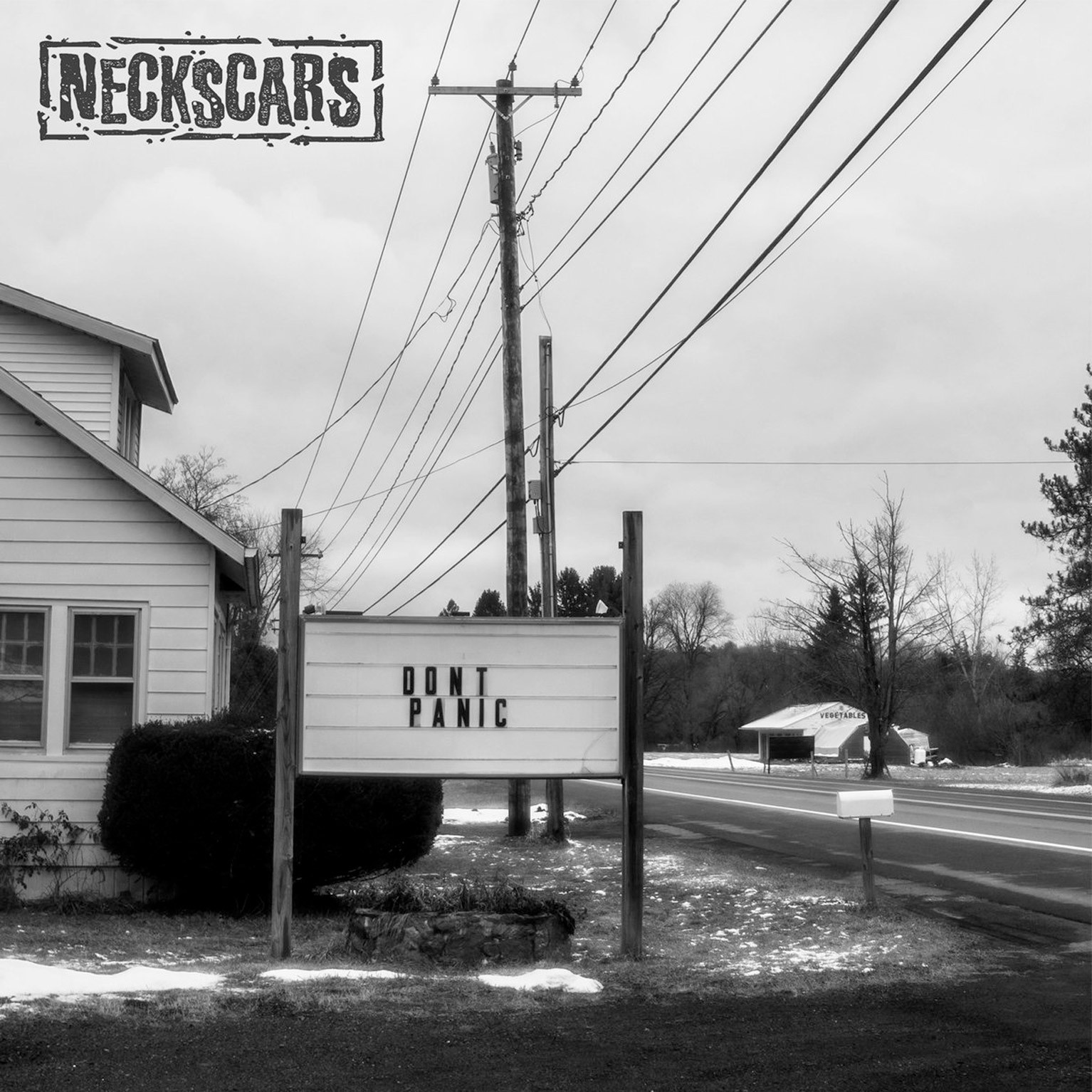 I heard a track from New York four-piece Neckscars about two weeks ago and it caught my ear, so I dug around in my emails and discovered that I had actually had a promo for the entire album, Don't Panic, sitting there since mid-May, so I decided to check it out. Well, it took about 30 seconds for me to kick myself for having overlooked it! I guess you'd say it's catchy, emotive "punk rock"—'cause it's melodic and it rocks—but it's not pop-punk, you know? And "alternative" or whatever just doesn't quite feel right. They seem to draw comparisons to classics like Leatherface and Hot Water Music and stuff like that, which I hear a little bit, but the first thing that jumped to mind for me was similarities to unsung greats About the Fire—a name probably unfamiliar to damn near everyone reading this. It's getting harder and harder for me to accurately describe stuff these days, but who cares, really!? Just click "play" and if it's good it's good, you either like it or don't!
Don't Panic hit digital outlets last Friday, but 150 mint green LPs will be out next month, with a limited number of CDs—you know I ordered one!—as well. Snag a copy of any format from the band via Bandcamp, or from Sell the Heart Records (U.S.). LPs are also up for grabs through Engineer Records (U.K.). For streamin' types, there's always Spotify.
I must say, this is one hell of a debut full-length—check out additional standouts like "Let You Down," "Temporary," and "Loaded" if you're nuts and "Jarring" somehow doesn't sell you. Super extremely recommended, and such a pleasant surprise. This sucker really came outta nowhere and will probably end up being one of my favorite albums of the year...