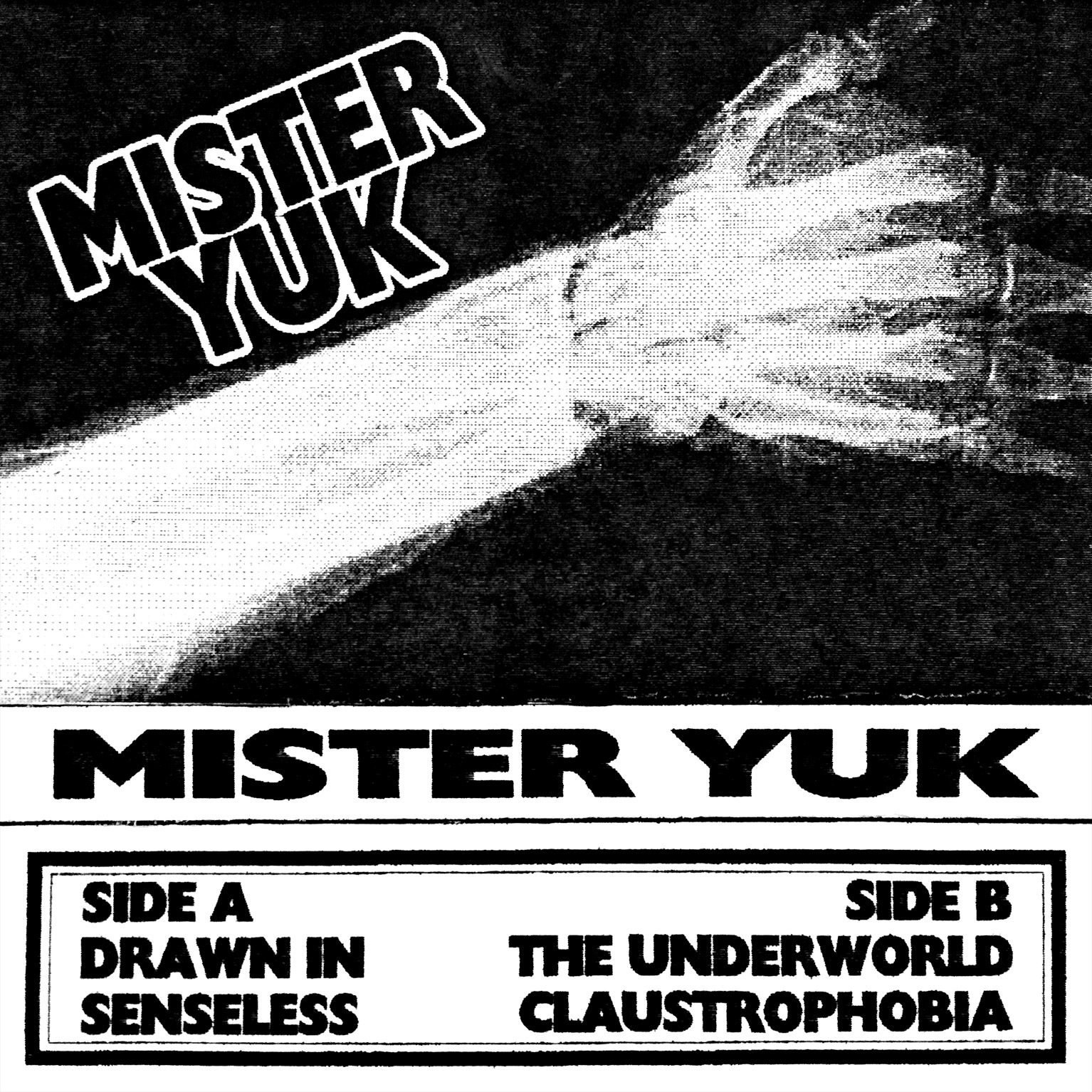 I know pretty much nothing about Mister Yuk. I snagged this four-song demo from the used stacks of a local record shop a few weeks ago for $4, and it contains very little information:
©1998.
AOL email address.
Merrifield, VA P.O. Box.
That's it. Really. Not one single credit, no lyrics, nothing.
The band name is kinda awful and I had never heard of 'em before, but seeing that they had been semi-local to my area, I said "What the hell?" and rolled the dice—fully expecting whatever it was to be, well... not good.
Imagine my surprise, then, when I popped in the tape to find that, in fact—against all odds—the material is quite solid, and actually brings to mind the groove-leaning thrash of Time Bomb-era Demolition Hammer (though closer "Claustrophobia" even breaks into a total hardcore vibe). They actually would've made perfect sense on the Pavement Music roster alongside bands like Stressball, Headlock, Beyond, etc.—especially had they been active a few years prior. So, that $4 was certainly well spent in the end!
Though unlikely, if anyone out there happens to know anything about Mister Yuk, please do hit me up and let me know!
***
Updated 7.16.2018: I've since heard from three members of Mister Yuk, revealing that the group was a quartet consisting of Brian on vocals, Scott on guitar, Joey on bass, and Alan on drums. The above four-song demo from 1998 was all that they recorded.
Years prior to Mister Yuk, Alan was in a solid thrash act called Final Strike. Joey and Alan were formerly in The Reagans during the mid-'90s, and later in a sludgily groovin' stoner rock trio called The Strange. Brian later resurfaced in a pretty killer nu-metal group called Bodyfarm, which released a handful of demos. Mister Yuk actually ran through a short-lived reunion in 2002, but Brian and Alan are currently active in Swarm of the Locust.