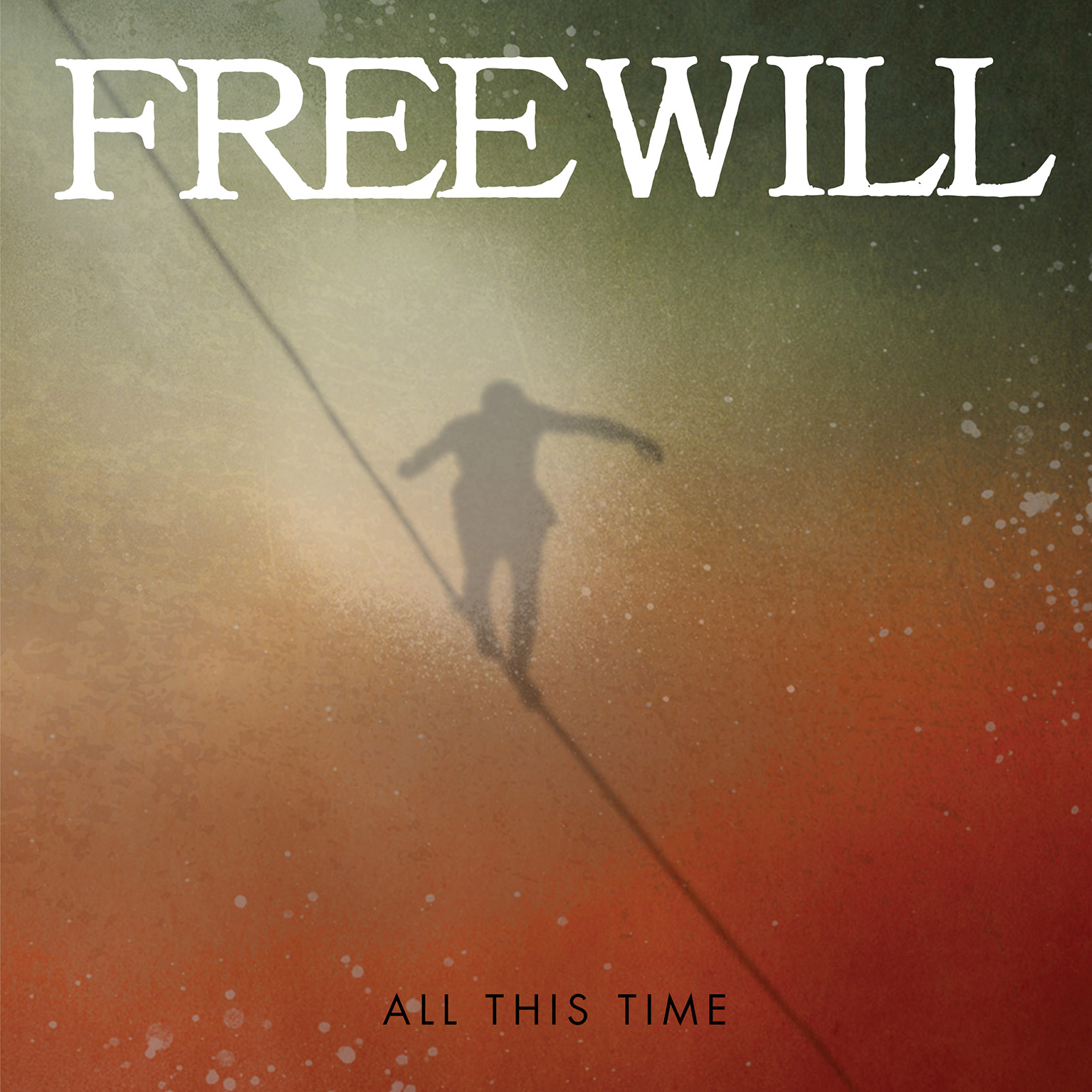 Since reuniting back in 2015, Southern California melodic hardcore/punk outfit Freewill has stripped down to a power trio lineup consisting of Paul Cranston (guitar/vocals), Mike Hartsfield (bass), and Charlie Trujillo (drums); thus lending a refreshingly straightforward, live-sounding aesthetic to their excellent new 11-song/36-minute album, All This Time—their first since 1988's Sun Return. Out this Friday, September 10 through Unity Worldwide Records, you can pre-order now via New Age Records, RevHQ, or Coretex on a number of limited edition vinyl colors, and even a couple of ultra-limited screenprinted cover variants.
In the meantime, check out the infectiously catchy and high-energy "You" below, followed by a quick chat with guitarist/vocalist Paul Cranston:
At some point in recent years, Scott Gravois bowed out and you took over the vocal duties. What led to Scott's departure, and what has the transition been like? Singing while playing an instrument's not easy...
It was actually a few years ago when we decided to continue as a three-piece. There was no real falling out with Scott, but he was busy with other projects and we were ready to go. My transition into singing was easy, because I've been doing it in other bands for years.
Is all of the material on All This Time totally new, or were there any bits and pieces hanging around from the band's original late-'80s/early-'90s run that never had the chance to be fully explored until now?
All of the material on All This Time is new. There were some guitar parts that I used that have been around for a few years, but the songs have all been written in the last year-and-a-half.
Despite decades passing, the overall aesthetic of the new album is consistent with and a logical evolution from Sun Return. It feels like you've built from those same initial influences and intentions to form more of your own identifiable sound.
Yes, we all still listen to a lot of the bands that influenced us early on. Bands like Dag Nasty, Descendents, and 7 Seconds (to name a few). In addition, there have been a lot of rock influences on me personally that have shaped our sound, like Cheap Trick, AC/DC, and King's X. All that said, we usually just go with whatever vibe we're feeling at the time. We have never really tried to sound a certain way.
The song we'll be premiering is "You." What can you share about this particular track?
The song "You" is a direct thank you to my wife for supporting, loving, and generally just putting up with me.
All This Time was recorded with engineer Paul Miner, and the production seems to very intentionally highlight the trio lineup. The mix is nice and spacious, with plenty of breathing room for each ingredient, and the bulk of the presentation carries a stripped down and "live" type of feel without too much layering. Knowing that you're definitely interested in playing this material live, I'm curious how intentional this approach was?
The production on the album is straightforward. We tried to keep it fairly simple and just let the songs do their thing. I feel it sounds like when we play live, or at least I hope it does. We're pleased with how it turned out.
The world is still in sort of a back-and-forth loop with the pandemic at the moment, but you've got a record release show booked for early-October, and Freewill has made the most of working at a really organic and self-paced flow over the past several years. It seems like you're really having fun and staying motivated to keep rolling on...
We're being as patient as possible with the way things are going right now. The band interaction has a nice flow to it, and we all enjoy what we're doing. We're excited to bring these songs to a live setting, and there is a lot more to come!
***
Pre-order the All This Time LP through New Age Records, RevHQ, or Coretex; and check out a few more pre-release singles on Spotify. Find Freewill on Facebook and/or Instagram for the latest updates from the band.